The Cleveland Browns hired a 38-year-old coach to be the new face of the once proud franchise. His success as a defensive coordinator earned him the nickname, "genius," as his peers and superiors agreed - he was destined to be a great coach.
Bill thought so too.
Bill mentored the young coach and knew better than anyone how talented his young protegee was. As a matter of fact, Bill did everything in his power to retain his young defensive coordinator, but to no avail. The Cleveland situation presented itself, and the young prodigy had no choice but to test his merits with the historic Cleveland Browns.
The Cleveland team he inherited looked completely lost the year prior to his arrival. They finished the season with double digit losses - enough to prompt the owner to fire the head coach and move in a younger direction.
After a brief look at the personnel, the young coach from Wesleyan knew this was not going to be a quick fix. He saw a complacent roster void of talent and filled with overpayed, underachieving players. He saw a team that lacked discipline. He saw their beloved quarterback (a first round selection born in Ohio) as mediocre, and knew that quarterback was unable to get the job done.
He saw all of this, but the fans and media disagreed.
They had seen their Browns do rather well the year before the disappointing season. With many of the big named players still on the roster, they envisioned a quick fix and a quick return to prominence.
So everyone called him a dictator. They called him a tyrant. His strict, tight-lipped policy with the media only served to make things worse, which only fueled their anger. What's more is, he wasn't see as one of them .
How can some hot shot from New York , they thought, come to a blue collar town like Cleveland , and tell them what they already knew to be true about their football team?
The expectations for immediate success were there from the start, and the young genius knew this well. Because of this, the coach imported free agents to help shore up a porous defensive unit expected to contend almost immediately. Most of the players he added were cast off veterans and old linebackers from New York that he happened to know well. These moves were overlooked by Clevelanders who believed these crusty veterans were not the solution to their problems.
So the fans called for his head. This was far too much. This man has no right to throw his weight around like he's Paul Brown , they thought. After all, the only thing of note on his resume was a Super Bowl win, but that was as a defensive coordinator.
And everyone knows that was Bill's team anyway .
Ostracizing star players and introducing a quarterback competition with their native son made him public enemy number one.
They officially hated him.
---
If only those disgruntled Browns fans had given that poor head coach a chance...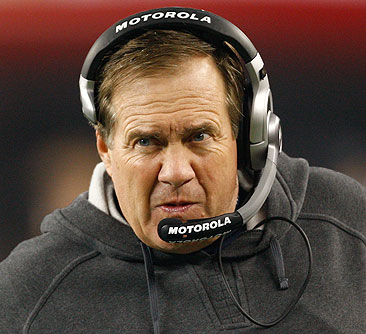 Looking back on it, Bill Belichick wasn't such a bad coach, now was he?