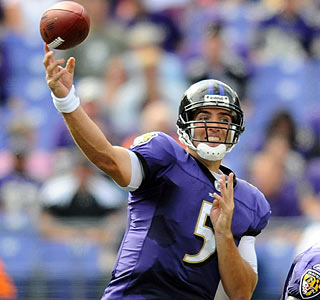 Ravens
, by their very nature, are scavengers.
They are tough birds known for adapting to their environment and taking whatever is given to them. A common raven can feast on anything from maggots, to beetles, to garbage, or even small amphibians. Years of evolution have conditioned ravens to survive even in the harshest of environments.
Yes the raven is quite the specimen indeed.
Not to be outdone by their feathered counterparts, the Baltimore Ravens possess all of the characteristics that make them the most feared birds in the league.
Their stingy defense has devoured whatever opposition presented in front of them.
Joe Flacco
has spread his wings and dominated through the air – tailing only the
Saints
in offensive superiority. The Ravens migrate to New England this week in what figures to be a clash between AFC super powers.
On the flip side we have the Washington
Redskins
.
Shame on you, Washington.
Shame on you for losing to the Detroit
Lions
. I've speculated that the team to end Detroit's streak will face serious heat from their fanbase, and the Washington faithful have proven that to be true.
Losing to the Lions on the road is downright pitiful. I can't tell whether the Lions are that good or the Redskins are that bad. There's no way the first can be true, so I have come to the conclusion that Washington might just be…a bad football team.
I suppose Detroit deserves some credit too.
Larry Foote
and company really took it to the Washington offense.
---
1. (1)
You know it's going well when
Drew Brees
throws for a pedestrian 164 yards and the Saints cruise to a 20-point victory. On a side note, how good is that New Orleans' offensive line? With some help from the underrated
Pierre Thomas
, they dominated the Buffalo defense to the tune of 5.8 yards per carry. This team is really something.
2. (3)
Holding an opponent scoreless in the National Football League is hard to do, but that's exactly what the New York
Giants
did to the Tampa Bay
Buccaneers
. To give you an idea of how lopsided the game was, Amad Bradshaw – New York's backup running back, single-handedly out gained the entire Tampa Bay offense in yards: 104 to 86. Big Blue begins their first of two bye weeks as they face Kansas City and Oakland in the upcoming weeks.
3. (6)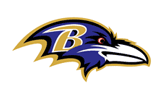 Now I know what you're thinking – it was against the
Browns
. You're absolutely right, but that doesn't change the fact that Joe Flacco has been playing some very good football as of late. Flacco showed great touch and accuracy all day, and he looked like a quarterback ready to take the next step to greatness.
Ray Lewis
seems to have found the fountain of youth, as he is playing some of the best football of his career. The sky, of course, is the limit.
4. (4)
Peyton Manning
is the league MVP in the truest sense of the world. I couldn't imagine this team going anywhere without him. It was nice to see that defense step up and actually stop someone. Holding the
Cardinals
to 10 points in Glendale is no easy task. Indianapolis is known for stellar play along the defensive line, but how about that secondary? Marlon Jackson and
Antoine Bethea
don't get enough credit for the job they do back there.
5. (2)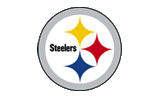 When it's all said and done, the
Steelers
will be there in January. A few bad breaks have the Champs stumbling out of the gate, but as we've seen before, that should make them all the more dangerous. With their next three games coming against San Diego, Detroit, and Cleveland, Pittsburgh should find their way back toward the top of the AFC North.
6. (5)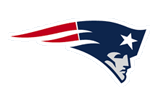 So they can run the ball after all! New England doesn't have that same glow of invincibility around them, but the
Patriots
are still one of the toughest teams in football. Bill Belichick is still the master of game planning. His Patriots successfully shut down
Roddy White
to the tune of 4 receptions for 24 yards.
Matt Ryan
was harassed with exotic coverages and
Michael Turner
found little room to run all day. I like their chances against Baltimore.
7. (8)
Although the
Jets
had the better record and the home field advantage, I consider their week 3 win against the Tennessee
Titans
to be an upset. I thought Jeff Fisher has been coaching long enough to be able to take a rookie quarterback out of his game. Guess not. I hear they're calling him "Mark Sanchize" out there in New York. I wonder how long it will take before these same New Yorkers start calling for his job?
8. (7)
There's no shame in losing to a future Hall of Fame quarterback and head coach. Despite the final score, the
Falcons
were able to keep the game close until New England pulled away late. While I won't say the secondary was exposed, they struggled to keep
Randy Moss
in check all day. The Falcons are off this week, and that should give Mike Smith and crew some time to look over the mistakes they've made.
9. (11)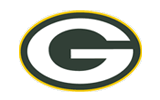 Although they decisively handled the struggling
Rams
, I walked away from that game more concerned about the long-term success of the Green Bay
Packers
. It seems Green Bay's biggest problem defensively is stopping the run.
Steven Jackson
ran wild to the tune of 117 yards. Opponents average a whopping 128.7 yards per game against the Pack – good for 23rd most allowed to running backs in the league. Their week 4 opponent:
Adrian Peterson
and the Minnesota
Vikings
.
10. (9)
If there were such a thing as an unimpressive win, the
Chargers
certainly earned on at home against the Miami
Dolphins
. In their first game without former Pro Bowler
Nick Hardwick
,
Darren Sproles
scampered for 41 yards on 18 carries. There wasn't much to stop with Miami, but San Diego contained the Dolphins' rushing attack and did enough to walk away victorious. As Dr. Seuss reminds us, "a win is a win, no matter how small."
11. (10)
Brett Favre
doesn't have any gas left in the tank. He still runs on coal. After that dramatic win against the
49ers
, it's safe to say that Brett Favre has plenty of coal left in the tank. Heading into this one, I thought the 49ers would give us a good indication of how strong this team is, and they did. The Vikings are a good football team. I'm not sure whether Brett Favre is capable of winning football games outright. In the end, that will separate Minnesota from the elites.
12. (12)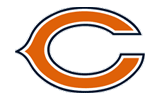 Just when I thought I had this team figured out, they go and do this to the Seattle
Seahawks
. With all due respect to
Seneca Wallace
, a backup quarterback should not put up nearly 300 yards through the air against a presumably dominant defense.
Jay Cutler
completed 77% of his passes, yet he still found a way to turn the ball over twice. You know, I'm starting to think that Cutler actually likes turnovers. He better kick the habit fast, because the ever dangerous Detroit Lions are coming to town…
13. (14)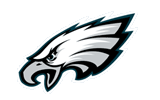 If you don't believe the Philadelphia
Eagles
have the most astute front office in the league, look no further than their newest star:
Brent Celek
. Never mind they drafted him with the 162nd selection of the NFL Draft. The amazing thing here is they had enough confidence in Celek to let
L.J. Smith
leave via free agency.
Kevin Kolb
bounced back nicely from a rough start and has the Eagles looking like one of the better teams in football.
14. (17)
Don't look now, but the Cincinnati
Bengals
are back. This team looks balanced on offense and sharp on defense. I am certainly willing to buy what they are selling if not for one thing: they're the Bengals. This weeks' game against the Browns in Cleveland is a classic trap game. They seem to know how to run the football. They seem to know how to play aggressive defense. Do they know how to win consistently? Only time will tell.
15. (13)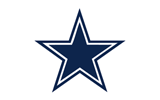 They let the Carolina
Panthers
hang around, and that is a dangerous thing to do in today's NFL. Despite this,
Tony Romo
and the
Cowboys
did enough to properly christen
Jerry World
with it's first win. The Cowboys really need to stop this little charade they're playing with Wade Phillips as their head coach. This is Jason Garrett's team and everybody knows it. I was impressed by how Garrett utilized personnel and handled Romo on the sidelines. One day he'll make a great head coach…excuse me – he already IS a great head coach.
16. (16)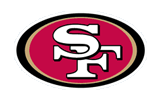 It took a miraculous fourth quarter throw by the greatest quarterback of all-time to hand the 49ers their first loss. If they keep playing like this every week, they are bound to raise their fair share of eyebrows. It was tough sledding for
Glen Coffee
and company against The Great Wall of Williams, but hats off to the 49ers for trying. On a side note,
Patrick Willis
might be the best middle linebacker in the NFC.
17.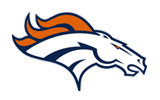 People give Rex Ryan and
Mark Sanchez
all the credit, but the Orton/McDaniels tandem in Denver has been equally impressive. Elvis Dummervil is looking like a special player in this league and he has to be considered the favorite for defensive player of the year. I don't know if any player is doing much for their defense as he is. I want to see
Kyle Orton
make a big-time throw against a professional football team. Only then will I like their chances against the big boys of the AFC.
18. (18)
I don't believe a team has to run the football to be successful, but these Arizona Cardinals are the exception. It seems this team is most successful with they are willing to pound the ball on the ground 18-20 times per game.
Kurt Warner
is a good quarterback. The Cardinals need to minimize his attempts and play the version of Steeleresque football that Ken Whisenhunt made popular in 2008.
19. (15)
I've been saying this for some time, but this team won't go very far with
Kerry Collins
at quarterback. Although many of their loses have been close, they're still loses and I put at least two of them on Collins. The receivers in Tennessee deserve some blame as well. Defensively, the Titans look good as ever. They're going to need to be, they'll have to win low-scoring affairs if they want to get back to .500.
20. (20)
Just as I was about to break out the Chrisim and anoint
Trent Edwards
' arrival to the NFL, they go out and flop against the Saints. For the life of me, I don't understand how
Terrell Owens
goes the entire game without recording a reception. Even if it's just on a quick slant or a screen, the
Bills
need to make a conscious effort to get this guy the football. Teams seem to be running around
Marcus Stroud
. That means those outside linebackers aren't doing enough in run support.
21. (22)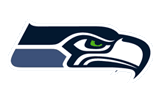 They lost to the
Bears
on a late Hester score, but they played well considering the injuries that have plagued this team. If anything, this team seems to be overachieving. It didn't take
Aaron Curry
long to adjust to the speed of the NFL. He leads one of the most underrated pass rushes in the league. If they can rush the passer like that every week, this team may upset someone.
22. (29)
The
Jaguars
finally show signs of life. Good for them. I had a hard time believing this team would stay at the bottom of league for a long time. Their matchup against the Titans this Sunday is going to be very interesting. I don't think there are two teams more evenly matched in the league. It should be a great game. This is unrelated, but thank you,
Maurice Jones-Drew
. You have single-handedly wrecked my fantasy football season.
23. (24)
Add another team into the log-jam that is the AFC South. I thought this division would be competitive, but it seems no one cares to win consistently. Has this defense regressed? Heading into the regular season, I thought this would be the year Houston puts it all together on that side of the ball. Guess not. To this point, the
Texans
are still ranked dead last against the run. If the red flags aren't out, they should be.
24. (26)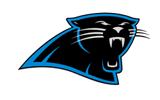 The Panthers did well for themselves as they kept up with a tough Dallas team on the road, but it wasn't enough.
Jake Delhomme
is a turnover machine. Giving the ball away three times like he did in Dallas will never take the Panthers where they need to be. That defense wasn't nearly as aggressive as they should have been. Without pressure, even mediocre passers will find a way to get the job done.
25. (21)
The Miami Dolphins are in some deep water now
Chad Pennington
is out for the year. A sub-par passing attack somehow downgraded, as they'll give
Chad Henne
a shot. With the success rookie quarterbacks have seemed to enjoy over the past few years, this isn't necessarily a lost cause. Miami hosts division rivals in consecutive weeks, so they may finally get that elusive first win of the season.
26. (23)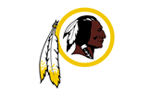 They're playing down to their competition and that can not continue. God help Jim Zorn if the Redskins lose to the Tampa Bay Buccaneers. I don't get it. This was a team that on paper, appeared to get better in the offseason. There is certainly a lot of blame to go around, but I somehow doubt the majority falls on
Jason Campbell
. Sherman Smith, Steve Jackson, I'm pointing at you guys.
27. (30)
Poor Rams. Their problems start and end in the trenches.
Alex Barron
looks great one week and terrible the next. Steve Spagnuolo has brought the West Coast offense to Saint Louis, but it has been largely ineffective through the first three weeks of the season. A West Coast system requires big, physical receivers on the outside with good hands and excellent body control.
Laurent Robinson
is one, but who is the other?
28. (28)
Rome wasn't built in one day and Kansas City won't be either. The first element of building a successful 3-4 defense is stopping the run. Once you can do that, everything else will follow. The
Chiefs
haven't gotten to that point yet, but once they do, things will slowly turn around.
Matt Cassel
is this franchise. There's nothing wrong with that team, so I expect a breakout performance within the next few weeks.
29. (32)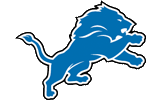 Congratulations, Detroit on finally winning a football game! Jim Schwartz still has a long way to go before restoring pride in this team, but winning certainly puts him on the right track. The next stop for these Lions? .500. If they can find a way to contain Jay Cutler in Chicago, they certainly have a chance. Cutler will do everything in his power to turn the ball over. The only question is whether these Lions are brave enough to win the football game.
30. (27)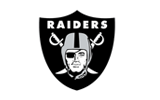 We're really scrapping the bottom of the barrel with these last few teams. How long do they stick with
JaMarcus Russell
? He has shown flashes, but he is way too inconsistent at this stage in his development. This week's loss to the Denver
Broncos
was ugly. They couldn't pass or defend the pass. They couldn't run or defend the run. In the spirit of competition, the
Raiders
should switch places with the Trojans of Southern California. The talent seems like a better fit.
31. (25)
Correct me if I'm wrong, but isn't this the same team that finished 9-7 the year before? The biggest mistake the Bucs made was switching defensive philosophies. They call it the Tampa 2 for a reason. Losing Derrick Brooks can't affect this team that much, can it? With the quarterback position being what it is, I don't know when they win a game this year.
32. (31)
Eric Mangini needs to win a football game. This entire football team is in disarray. They have a good chance of upsetting the Cincinnati Bengals this week at home – especially now they've made the switch to
Derek Anderson
. There's still plenty of football to be played, but it's difficult to realistically project this team miraculously turning their season around.